THE VOLTARI TEAM
Our Mission is to Lead the Charge as the world transitions to electromobility on the water. We provide our customers with a thrilling performance boating experience, while making an impact without leaving a trace.
MEET THE EXPERTS WHO DRIVE VOLTARI
Cam Heaps
CEO/FOUNDER
Cam is co-founder and the former CEO of Steam Whistle Brewing.  Competing in a crowded market against the largest breweries in the world, Steam Whistle launched and grew to become Canada's most successful and profitable craft brewery. Cam's innovations included establishing an eco-friendly manufacturing facility in a national historic site--winning it recognition as Canada's Greenest Brewery; he also led the industry/government relations initiatives that yielded numerous milestone policy changes, and established the iconic Steam Whistle brand. His strategic planning and brand positioning prowess resulted in an Entrepreneur of the Year award for Cam, and recognition as one of Canada's Top Employers for Steam Whistle. In 2010, a long-standing fascination with performance boating led Cam to found Carbon Marine, pioneering the use of advanced carbon fiber laminates in the marine industry. Cam also co-owns the legendary Pantera Boats brand. His vision as CEO and founder of Voltari Marine Electric Inc. is to eliminate pollution from the world's waterways while delivering the most electrifying boating experience in the world. Cam holds a BA in Business and Philosophy and is a graduate of Ivey Academy's Quantum Shift entrepreneurship program at the Ivey Business School.
Tim Markou
MBA, PRESIDENT
Tim has devoted his career to an increasingly-challenging sequence of roles in executive management, sales management, B2B sales and the technology sector, managing sales for products, subscription-based technologies, and telecom, to Fortune 500 companies and all levels of government.  Tim spent his last 12 years launching, building and managing a $100M million annual IT staffing practice across North America, winning and delivering contracts for some of the largest cyber security and enterprise architecture initiatives in the federal government. Tim's business expertise met his lifelong passion for boating when he became co-owner of the legendary Pantera Boats brand.  Now, as President for Voltari, he supports and drives its mission to bring electromobility and a clean future to the world's waterways.  Tim has an MBA degree in executive management from Royal Roads University, a diploma in Business Sales from Loyalist College, and a certificate in Negotiations from Harvard School of Business.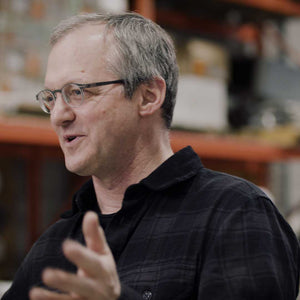 Bruno Tellier
P. ENG, MSCA, PMP, CHIEF TECHNOLOGY OFFICER
In 25+ years as an engineer and experienced project manager, Bruno has developed innovative solutions in mechanical design and manufacturing, in business process improvement and in large IT implementation projects.  With the co-founding of LTS Marine, he turned his energies and expertise to the challenges of de-carbonizing the marine and heavy-duty vehicle industries. LTS rapidly became a leading provider of high-powered electric and hybrid propulsion systems, providing custom solutions to a world-wide and multi-industry clientele. LTS Marine carved its niche as the original high-power powertrain supplier to the marine industry with the launch of the first electric tournament ski boat in 2010, and then the first electric wakeboard/surf boat in 2012. Bruno's years of methodical research and hard work have laid the groundwork for the exciting innovations that bring safe, reliable, high-performance electric propulsion systems to the pleasure craft industry.  Bruno holds degrees in Mechanical Engineering and Project Management.
Brad Abell
CHAIR OF THE BOARD OF DIRECTORS
Brad has spent over 30 years in the consumer goods / food and beverage industries as a senior level executive, in firms including Fortune 500 companies. He held responsibility for business operations of companies with revenues of up to $200M, with full ownership of profit and loss, compliance and business controls. During his career, Brad built a reputation for operational excellence, innovative strategic thinking, working with the highest level of integrity and commitment to success.  His lifelong passion for the marine industry and angling started with building a hydroplane race boat, and includes owning several large custom sports-fishing yachts. He currently serves on multiple boards and is engaged in real-estate development, consulting and philanthropic interests. 
Mike Maure
DIRECTOR OF OPERATIONS
Mike brings 34 years of experience in automotive technologies and manufacturing, including 25 years with Honda of Canada's operation, in leadership roles for assembly quality, vehicle quality testing and inspection, product engineering and testing, and overall operations leadership and procurement.  Mike combines high-level expertise in business and strategic planning with on-the-floor plant-operations management, overseeing product launches, budget management, raw materials procurement, process efficiency improvements and product delivery.  Mike has extensive experience in coordinating the efforts of multiple manufacturing facilities with key suppliers around the world, resulting in consistent, high-quality product delivery.  Mike is a strong communicator and results-oriented problem-solver who looks forward to the challenge of bringing EV marine to the global market.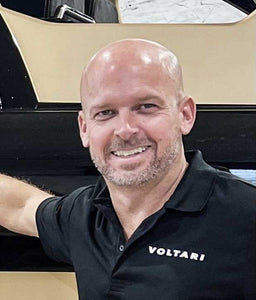 Stéphane Brais
P.ENG., MBA, DIRECTOR OF OPERATIONS
Stéphane Brais is a mechanical engineer with a master's degree in business and administration, combining 25 years of management experience in small-to-international organizations, with operations ranging from custom job shop fabrication projects to high-volume production. Across health and safety, quality, purchasing, HR, accounting, production and distribution, he has consistently delivered the results with the teams and processes he has put in place. Equally comfortable in a board room as on the shop floor with tools in his hands, his unique combination of skills and experience has helped several companies grow consistently and profitably over the years. Stéphane is known for his strategic vision, mobilizing leadership, strong sense of ethics, adaptability in fast-changing and demanding environments, teamwork and collaboration, strong negotiation and decision-making skills and customer service-oriented approach.  After falling in love 12 years ago with the power and absence of noise/fumes that go with skiing and surfing behind LTS Marine's (now Voltari Power) first prototype electric-powered boats, he has finally joined his dream team where he can combine his personal and professional passions.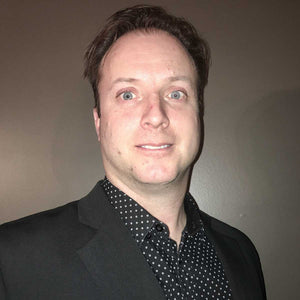 Jean-François Lavigne
DIRECTOR OF INNOVATION, VOLTARI POWER
Jean-François brings over 20 years of engineering experience in the electric vehicle industry. He spent more than 12 years as head of electronic packaging in one of the world's leading electric motorization companies; the Dana TM4 joint venture between Dana Incorporated and Hydro-Québec designs and manufactures low- to high-voltage electric motors, generators, inverters and control systems suitable for the automotive, commercial, off-highway, marine, rail, motorsports, and recreational vehicle markets. Jean-François was also president of a company offering mechanical design services, and has supplied mechanical expert services in the context of patent litigation.  As a co-founder of LTS Marine, a leading provider of high-power electric and hybrid propulsion systems, he is dedicated to decarbonizing the marine and heavy vehicle industries. 
Anthony Normoyle
PRODUCTION MANAGER
Tony has built up over 40 years of hands-on experience and innovation in fabrication and refinish technologies and applications, as a business owner, technical inspector, instructor, and safety/compliance officer. His broad-ranging experience in the restoration and refinish sector covers automotive, marine and aircraft applications.  As an integral part of the team for OC Transpo's refurb program, he worked closely with engineers and outside agencies.   As a Technical Trainer with the City of Ottawa, he was a core player in the introduction of the EV program, becoming a subject matter expert in all aspects of EV technology and management, and developing and delivering a curriculum to City employees on all associated safety-related issues and procedures.   In March of 2022, he was awarded an Environmental Excellence Award from the City of Ottawa green team for spearheading a $5M paint booth project with state-of-the-art green equipment.  Tony's vision is to produce the ultimate electric boat, not only one that stands out from the rest in beauty and distinction but a vehicle that protects the environment of our waterways.
J. David Weiss
LEAD DESIGNER
David is an internationally active award-winning watercraft designer, with focus on superyacht design. David has partnered with the who's-who of the luxury yachting world, and worked in Europe, the US, and over a dozen other countries. Over the last decade and a half he has contributed to or led design for more than 40 custom built yachts, and shaped dozens of production vessels. Additionally, with his appetite for expanding what is possible in every creative arena, David has helped solve bleeding edge challenges for renewable energy solutions at sea, worked with government agencies to bring creative vision to tech programs, directed product development for award winning technology companies, designed vehicle concepts for major motion pictures, and sculpted custom furniture, interiors, and architecture for clients worldwide. Projects David has shaped have won several World Superyacht Awards, and are regularly featured in global publications such as Forbes, Architectural Digest, Boat International, Robb Report and more. Boat International has also named him a leading design disruptor in the yacht industry. He has a passion for collecting groups of excellent relationships, with whom to craft scintillating creations, and this endeavor continues to inspire and challenge both he and his fellow travelers in new ways every day, through these creative journeys.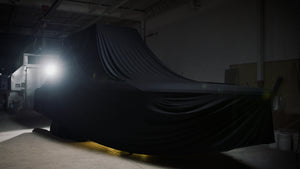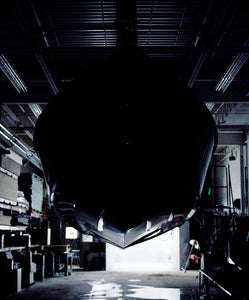 LEAD THE CHARGE
JOIN US IN UNVEILING A NEW VERSE IN BOATING

We are a team of visionaries, entrepreneurs, rebels, creators, disruptors, and mad scientists who wear many hats and carry switch blades. We are a driven and genuine clan who care about each other, what we do and how we do it. Together, we work hard but play harder. If you think your vision aligns with ours, we'd love to hear from you.


MAKE YOUR MARK,
WITHOUT LEAVING A TRACE.
THE VOLTARI 260   |   FULLY ELECTRIC   |   ZERO EMISSIONS