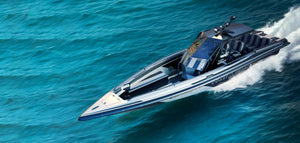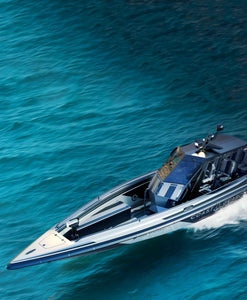 CONVERT YOUR MARINE FLEET TO ELECTRIC
Voltari is electrifying Government Marine Fleets globally with rugged, cutting edge technology.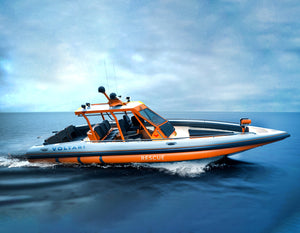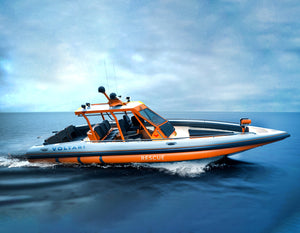 DESIGNED TO PERFORM THROUGH EXTRA RUGGED CONDITIONS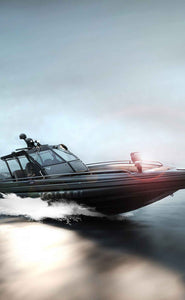 EQUIPPED WITH SHOCKWAVE ICE
The Global Leader in Marine Shock mitigation seating.
Controls and electronics are suspended with occupants
Long travel, triple-axis suspension provides industry leading impact mitigation
Shockwave ICE
Military, Law Enforcement and Rescue Applications
Patented, SHOCKWAVE Designed Product
SHOCKWAVE ICE (Integrated Control Environment) consoles are the world's only 3 axis marine shock mitigation seating system. The suspension consoles allow crews to effectively operate controls and electronics while underway at speed. In addition, the ICE provides protection for occupants and sensitive electronics from high speed wave impacts. Our ICE consoles are a culmination of years of research, development and testing of SHOCKWAVE technology.
Patented, triple-axis suspension protecting occupants from all directions, 12-inch FOX Float H20 racing shock absorbers and AUTOTUNE functionality for making adjustments while travelling at high speeds.
Convert your Marine Fleet to fully Electric.
Schedule a concierge call to learn more about the voltari marine fleet specs and electrifying your docks and slips.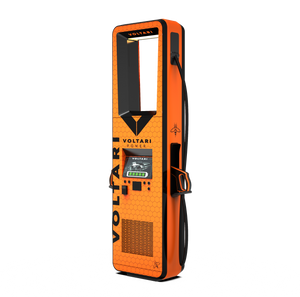 VOLTARI POWER CHARGING STATIONS
Contact Us to learn more about how Voltari is electrifying the water with our Voltari Power Charging Solutions
VOLTARI POWER